Patient Contests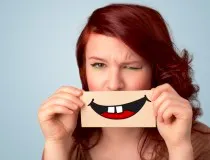 At Brown Family Dentistry Group we believe that dentistry should be affordable and fun. That is why we offer various patient referral rewards, discounts, and promotions throughout the year.
---
New Patient Referral Program

Our Patient Referral Thank you Program offers great gifts to our patients who refer their friends, family, and co-workers. After just 3 referrals, our patients become a member of our VIP Program which offers a discount on all their dental care as well as other exciting gifts and contests!
---
No Cavity Club – Cavity Free Zone

Every patient through the age of 17 is entered in our No Cavity Club – Cavity Free Zone when they are cavity free at the check-up appointment. For those who do have a cavity, they are automatically entered when their cavity is fixed!

Then monthly we hold a drawing with the winner receiving a great gift as a reward for their good job of keeping their teeth healthy.
---
Patient of the Month

Each month we honor one of our patient families who have entrusted their care to us. Their photo is displayed for the next year and they receive a gift card to a location they are know to like. (Sometimes family or friends help us know what they like!)
---
Ready to become a patient of Brown Family Dentistry Group? Contact us today to set up your first appointment!