Preventive Care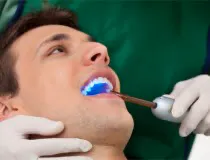 Preventive Dental Services in Greenville, SC
Prevention is always better than cure. At Brown Family Dentistry Group, we keep your teeth healthy and beautiful for life by focusing on preventive dental care. Regular dental appointments help prevent dental emergencies and save you from more expensive and complicated procedures later. Your Greenville, SC family dentist offers regular checkups, exams, professional cleaning, gum disease management and anti-cavity treatments for children, teens and adults.
---
Professional Cleaning
Professional teeth cleaning is a routine procedure that removes plaque, toxins and cavity-causing bacteria from tooth surfaces, including surfaces below the gum line. Our dental hygienist uses special instruments to remove hard-to-reach plaque and tartar between teeth and beneath the gums. Regular cleaning keeps your mouth healthy between dental appointments.
---
Exams and Checkup
A routine checkups includes a complete oral examination (may include X-rays and photographs), oral cancer screening, examination of dental implant restorations, gum analysis and cavity risk assessment. Checkups are also great opportunities to find out whether your oral hygiene is working or not.
---
Cavity Detection and Management
Did you know that tiny cavities may fail to show up on X-rays? To detect these tiny holes and repair them before they destroy your teeth, Dr. Brown uses the advanced DIAGNOdent system. DIAGNOdent is a small laser device that scans your teeth for hidden decay. The procedure is completely painless and takes only a few seconds. Dr. Brown can then treat the cavity using fillings.

If you get lots of cavities even if you brush and floss daily, you may need extra protection. Your dentist in Greenville, SC offers dental sealants, fluoride treatment and special mouth rinses to manage cavity-causing bacteria. Sealants are resin coatings painted on the grooves of the teeth. Fluoride treatment rebuilds the enamel and keeps the tooth strong.
Schedule your next preventive dental care appointment at Brown Family Dentistry Group. Call (864) 322-5051 now or click here to request an appointment