Technology
Advanced Dentistry in Greenville, SC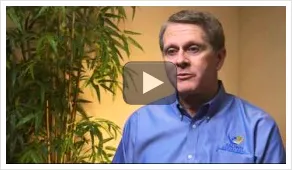 There's all kinds of things out there in dentistry technology wise. Some of them I don't even think of as technology anymore, it's just a part of what we do. We use digital xrays which is much lower radiation than the conventional xray film that was used years ago. Lots of advantages for us, we see it immediately, we know if we've got the picture we need, we know if we need to take it over again, so digital xrays are a big technology benefit.

There's something called DiagnaDent, it's like a little laser scanner that you can use to check for cavities in the grooves and the chewing surfaces of your teeth. The old fashioned way is to check with the explorer and we still do that, but there are sometimes grooves in teeth that look fine, you think those are okay, and you scan it with the laser and you fine, no, there's decay there. Or you find one that you think is a cavity, you think I'm going to have to fill that, you scan it with the laser and no, it's fine. Maybe you just put a sealant on it to protect it; there's just some stain there.

That's one of the technologies. At my end of the away from hygiene it's sort of a technology I guess. We've got some electric hand pieces, a little quieter than the old high pitched air drill, which everyone just loves to hear so much. I've got patients that still say the electric handpiece should be still be quieter but that helps a little bit.

In the operatories, in the rooms where we do our treatment, we've got TV's there. We run various things, just more to give you something else to be thinking about then what's going on in your mouth. We might have some scenery videos going or we might have Bugs Bunny, depending on what you like. And that's also where we can pop up some pictures from the internal camera to show you what we're looking at.
---
Your Greenville, SC dentist uses the latest dental tools and techniques for accurate diagnosis, safer treatment and the most comfortable experience for patients. We have intraoral cameras, advanced DIAGNOdent laser cavity-detection, low-radiation digital X-rays, pain-free anesthetic delivery with the Wand, Prophy Jet air polishing, ultra-quiet hand pieces, and high-speed curing light for fillings.
---
Intraoral Cameras
Intraoral cameras allow Dr. Brown to examine your teeth up close. Dr. Brown or a dental assistant will guide a small camera inside your mouth to take pictures of each tooth. You and your dentist can then view the images on a chairside monitor.
---
DIAGNOdent
Your dentist in Greenville, SC uses DIAGNOdent to detect hidden tooth decay that may not appear on conventional X-rays. Dr. Brown will scan your teeth with the handheld device to detect cavities and other problems.
---
Digital X-rays
Digital X-rays reduce a patient's radiation exposure by up to 90%, making it the safest form of imaging in dentistry. Digital X-ray images are also easily stored and transmitted.
---
The Wand/Computer-Assisted Anesthesia
The Wand pain-free anesthetic delivery system takes the ouch out of injections. The pen-like device applies a tiny amount of topical anesthetic to numb the area before delivering the local anesthetic slowly and carefully.
---
Prophy Jet
After teeth cleaning, our dental hygienist uses Prophy Jet to polish your teeth. Prophy Jet uses pressurized water spray and baking soda paste to remove stains. It is more effective and quieter than polishing with a traditional hand piece.
---
Quiet Hand pieces
Our electric drills or hand pieces are ultra-quiet, fast and precise, barely making noise as your dentist removes decay.
---
High-Speed Curing Light for Fillings
Curing can take up to a minute to complete during sealant and filling application. Brown Family Dentistry Group uses a high-speed curing light to harden the filling material in a few seconds.
Schedule an appointment today at Brown Family Dentistry Group to learn more about the technology that we use.